The best gifts are the ones that you can eat - it is a proven golden rule. Giving food is never a mistake. But do you know that a gift can mean much more than meets the eye? Each gift has its own kind of a "body language"? Our Gift Expression Lexicon will be your compass when choosing the right one. Gifts and their hidden meanings should not be underestimated...
You Are Great the Way You Are!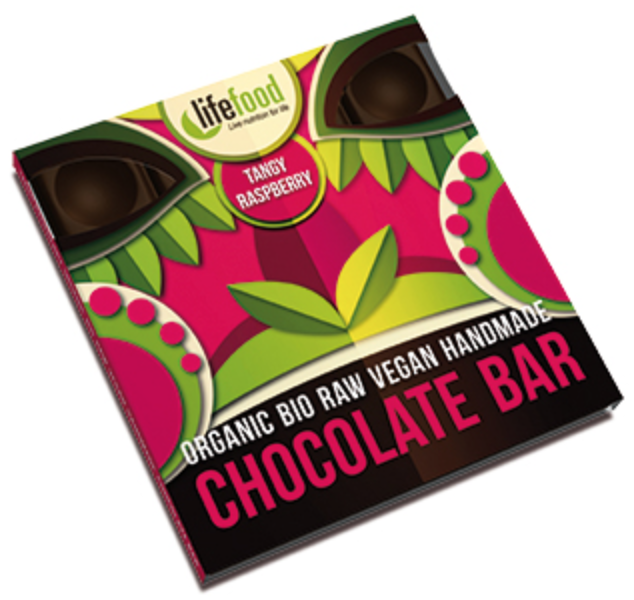 Chocolate - a symbol of passion and love. But do you know what feelings you're really conveying with chocolate? Nibble on as much chocolate as you want, because for me, you are perfect the way you are. Anyway, there's nothing wrong with eating our Lifefood RAW Chocolate, because it's actually such a healthy sin, you can't even count it as such.
We recommend Lifefood Raw Cherry Chocolate - it is flaming as love itself. Or choose the caressing raspberry chocolate. Or, preferably, both. (As we say – the more chocolate, the more love.)
Will There Be Three of Us?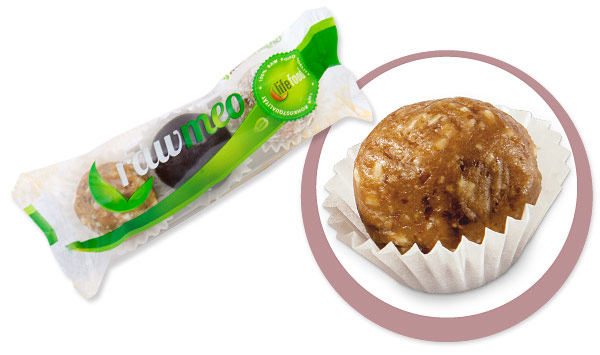 Rawmeo - raw desserts that were actually made specifically for Valentine's Day. No other sweet is more loved than these ones. The more it melts on your tongue, the stronger your love becomes. What is their hidden message? There are three dessert balls in the pack, which says you seriously mean it: You, Me - and? A Puppy!
I Want to Be with You Forever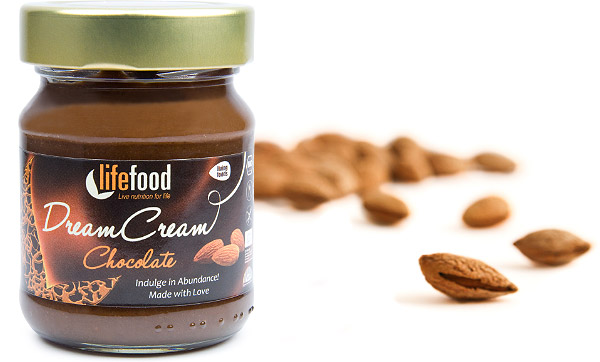 The campaign against palm oil might have forced you to get rid of several favourites from your pantry cabinets - including the favourite Nutella. But don't worry – you will satisfy your loved ones' craving with this delicious Hazelnut dream. It is made solely from unroasted hazelnuts – the same ones that brought Cinderella everlasting love ;). Simply hazelnut – I want to be with you forever!
A Snow-Covered Dreamland for the Both of Us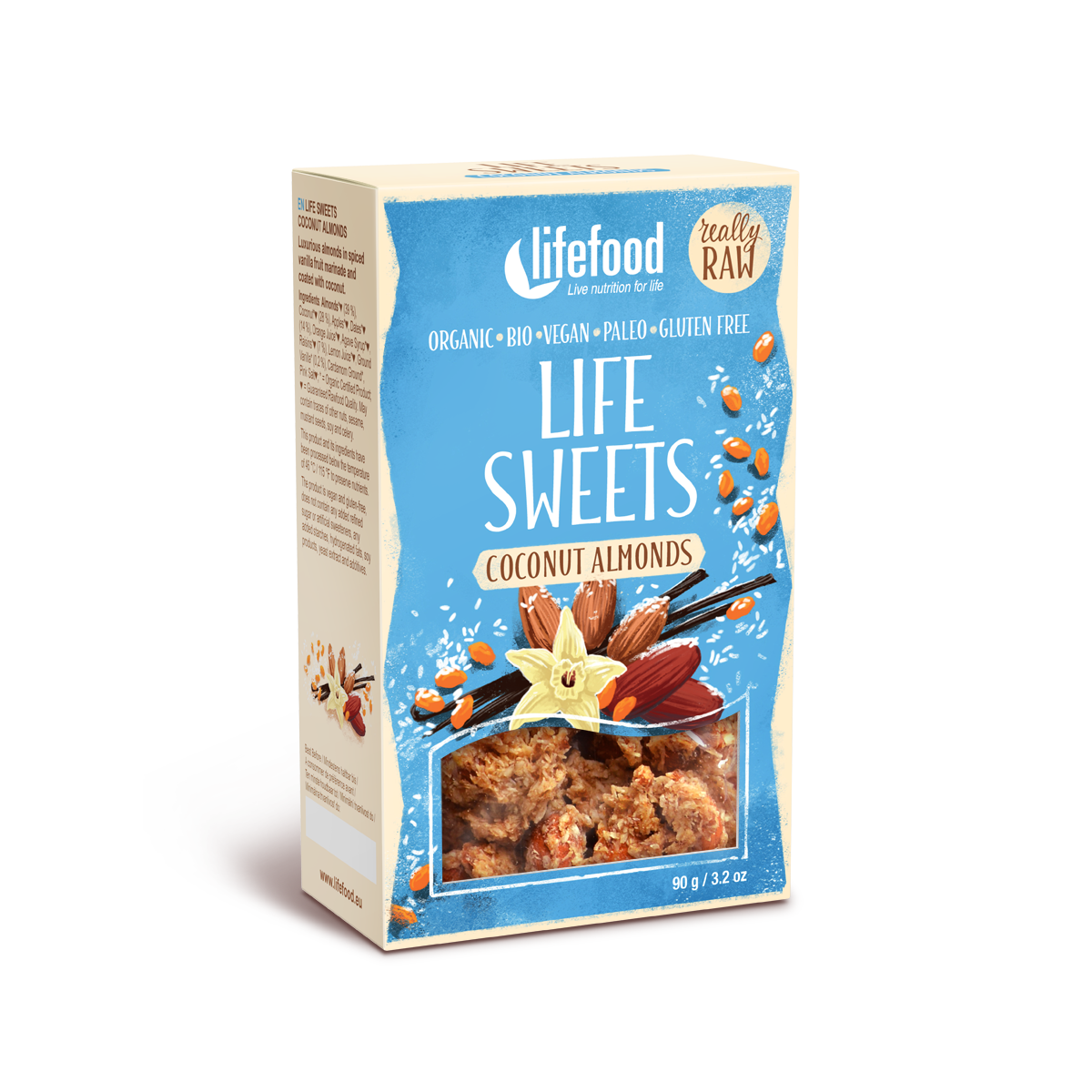 Snow-covered almonds – an exclusive union of almonds and coconut marinated in orange & apple mixture and spiced up with a combo of vanilla and cardamom. The perfect treat to share between the two of us. One almond for you, one for me. We'll create our very own snow-covered dreamland as we share these delicious treats.
I Support You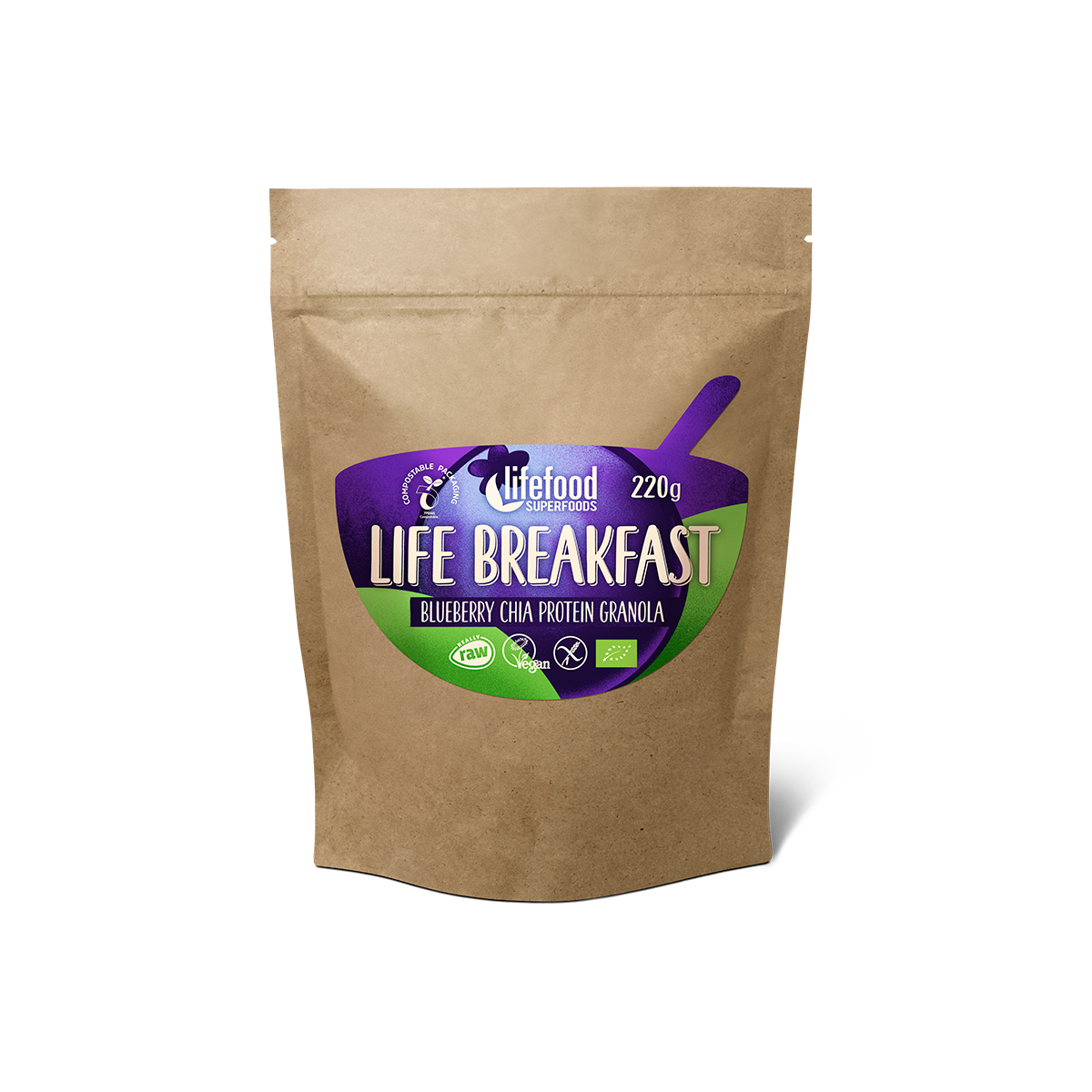 Even though you'd like to spend every single moment together, you still remember you both live your own live as well. Your lives have a direction and you both have your own dreams and goals. You need a lot of energy, a healthy body and a smart mind to reach them. Our breakfast blends are the perfect way to start the day and will provide all that is needed to get you going; because we know the morning influences your whole day. How amazing to have a partner who supports you in achieving your dreams.
We Wish You a Happy Valentine's Day!